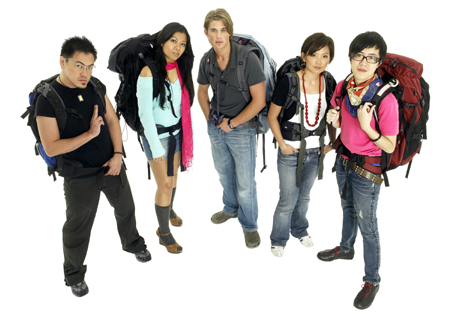 What's the difference you might ask?
Well, there are some very big differences.
People often write in saying they want to "travel and teach English".
I usually end up suggesting that they "teach English and travel".
The difference is that if you wish to teach English to finance your travels around the world for long periods of time – as I did/do and many other people do – you need to realize that you have to put teaching English FIRST.
Employers around the world are much more sophisticated these days – just as we travelers are much more sophisticated.  They have grown weary of the backpacker who shows up on their doorstep wanting to teach for a few weeks and then move on.
The problem is that some of these people show very little commitment to their students.  Their real commitment is to earning a few bucks and moving on.  This has often translated into a sudden disappearance after the first pay day and the school and students left in the lurch.
Schools/employers have figured this out and nowadays are looking for longer-term commitments.   In fact, most employers are looking for a one-year contract.
Yes, there is still some casual teaching out here, usually for kindergartens and preschools.   These often pay poorly though and don't often come with legal working papers.
These type jobs are okay for a casual worker passing through, but not for someone who wants to actually make a living and finance a long-term visit to the bigger world out here.  They are there for those who are passing through, but earning a living sustaining wage requires more from you than that.
Just as there is a huge difference between traveling/visiting a country versus living there, there is a very big difference in what goes on between casual teaching when just passing through and the commitment of long-term teaching.
Casual teaching:  It's out there, getting harder to find and will usually be with young kids.
Longer-term contract teaching: The best jobs, pay better, come with legal working papers and can finance a long-term lifestyle abroad.
TED's Tips™ #1:  Be aware of the differences between short and long term teaching and in your own head, before you head out overseas, decide if you are going to teach English and travel – or travel and teach English.  Different animals they are . . .
The BEST EFL Teaching Jobs in China: Government Colleges, Universities and Secondary Schools offer the most reliable and worry-free jobs in China. Click on the Link if you would like to Teach English in China